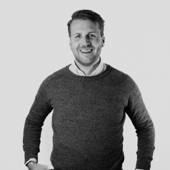 Martin Einemo
CEO and Founder – Commercial
My biggest motivations are to contribute to real change - by doing things that are usable in practice. Also, I'm a pretty bad loser.
In my spare time I enjoy nature, hanging out with friends and family, as well as some running once in a while!
I like to eat everything, but I'm particularly weak for proper asian food! And a beer here and there.
When I need energy I listen to a mix of music with high tempo - genres span from new style house to old school metal..
I like to watch shows where there are a good amount of bad humor involved!