Join the Insurely journey
Always on the growth path. Looking for talented people that want to make a mark. Come help us make insurance open and obvious, so that everyone makes better choices.
The Insurely way
We are people centric

We see the world from the eyes of those who use our service. We listen and learn from people when we develop our products.

We like simplicity

We keep things simple and scalable. We move fast, ship small and keep iterating.

We drive change

We dare to think big and challenge ourselves, through that we keep improving, drive change and challenge the industry. Nothing is impossible.

We collaborate

We believe that we are stronger together. We value differences and new perspectives, as well as to help each other grow and get better.

We take ownership

We take ownership of our own development and the overall company mission to reach our maximal potential.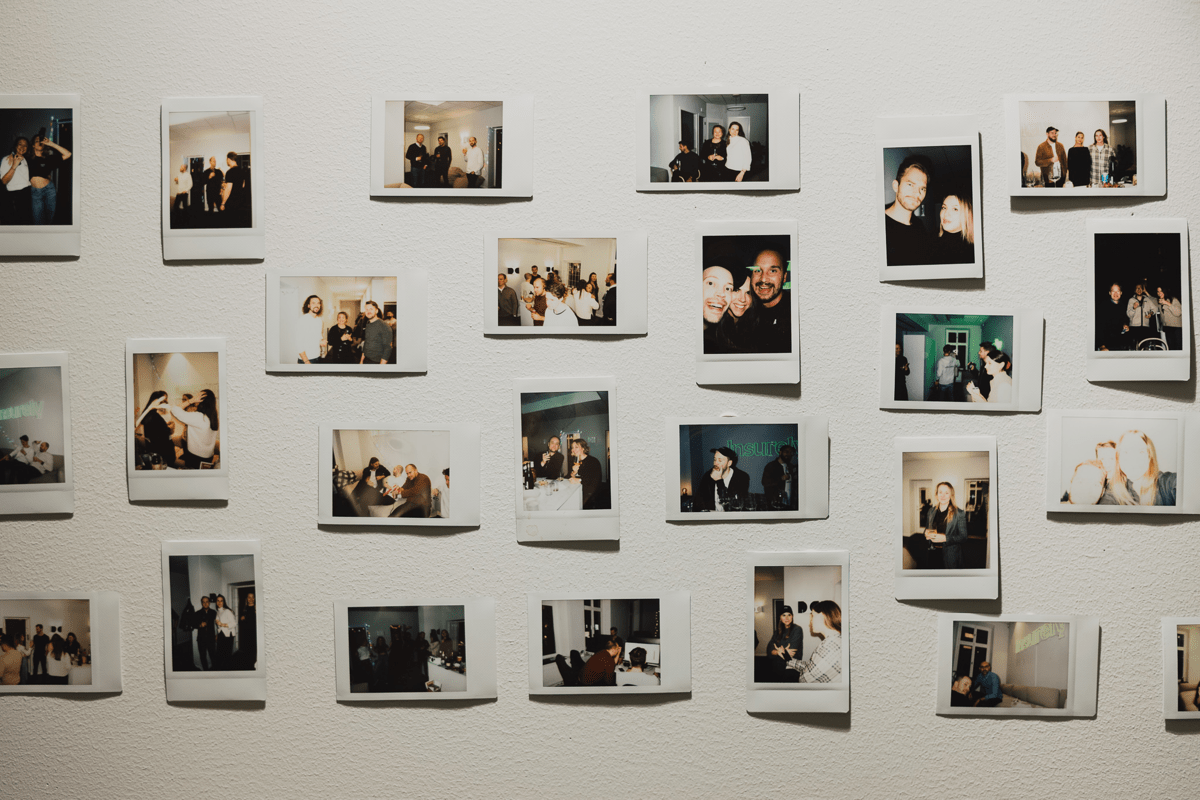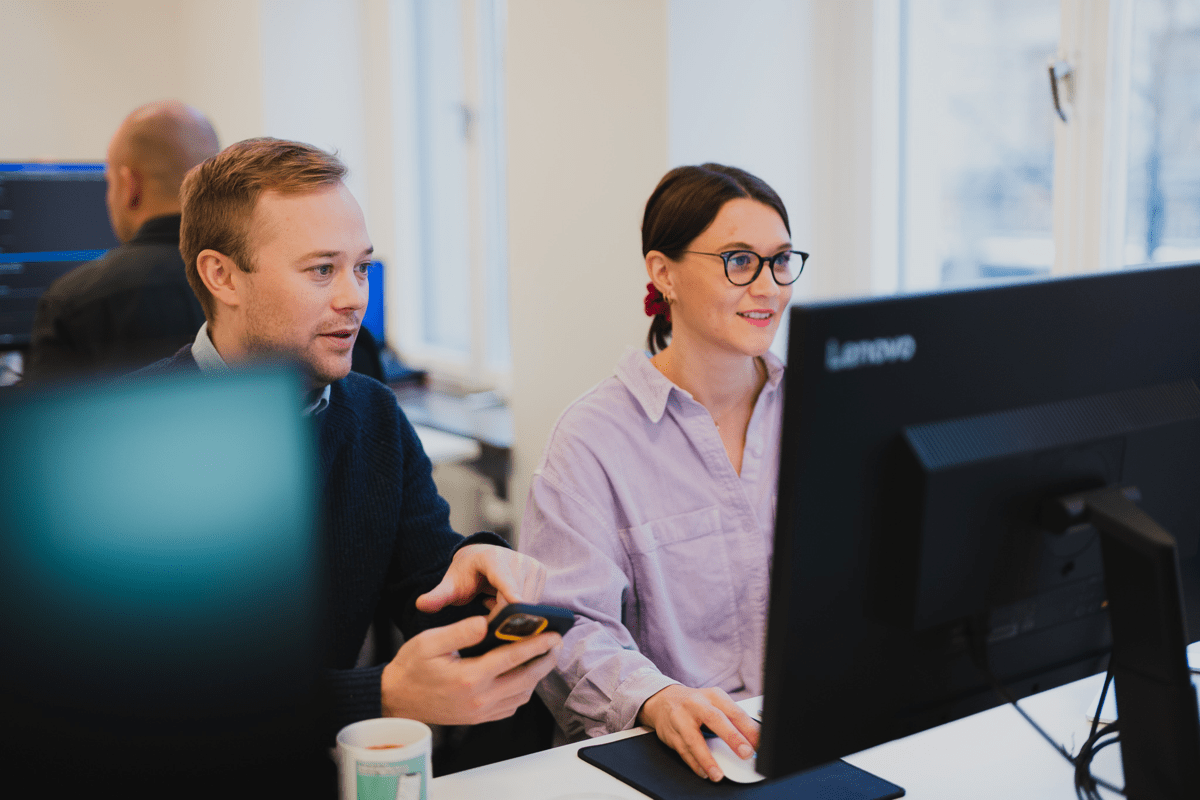 Perks & Benefits
Professional autonomy

We belive in personal responsibility, autonomy and trust

Equity package

We all have a stake in the journey

Flexible work

Don't choose between work, family and leisure

Pension contributions

We make sure you're provided for

Learn, grow and develop

We prioritize personal development and invest in our people

Offsites

We take all the chances we get for fun outings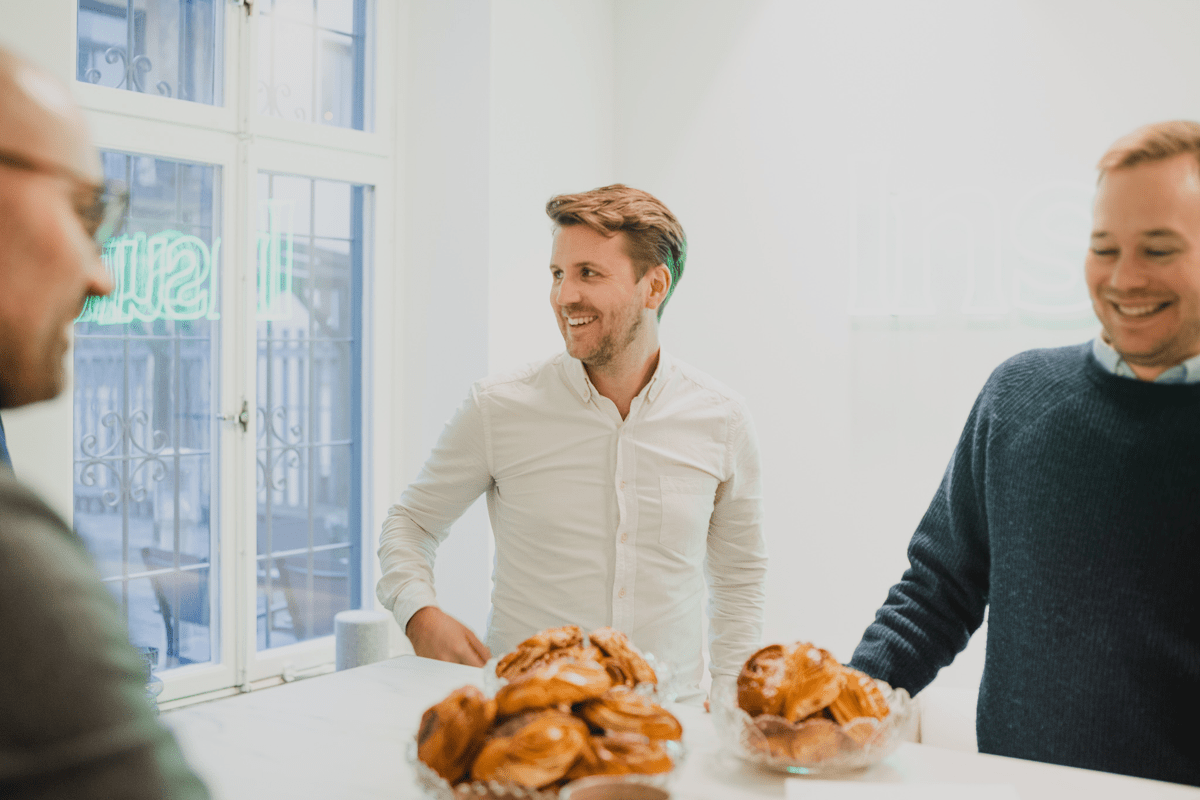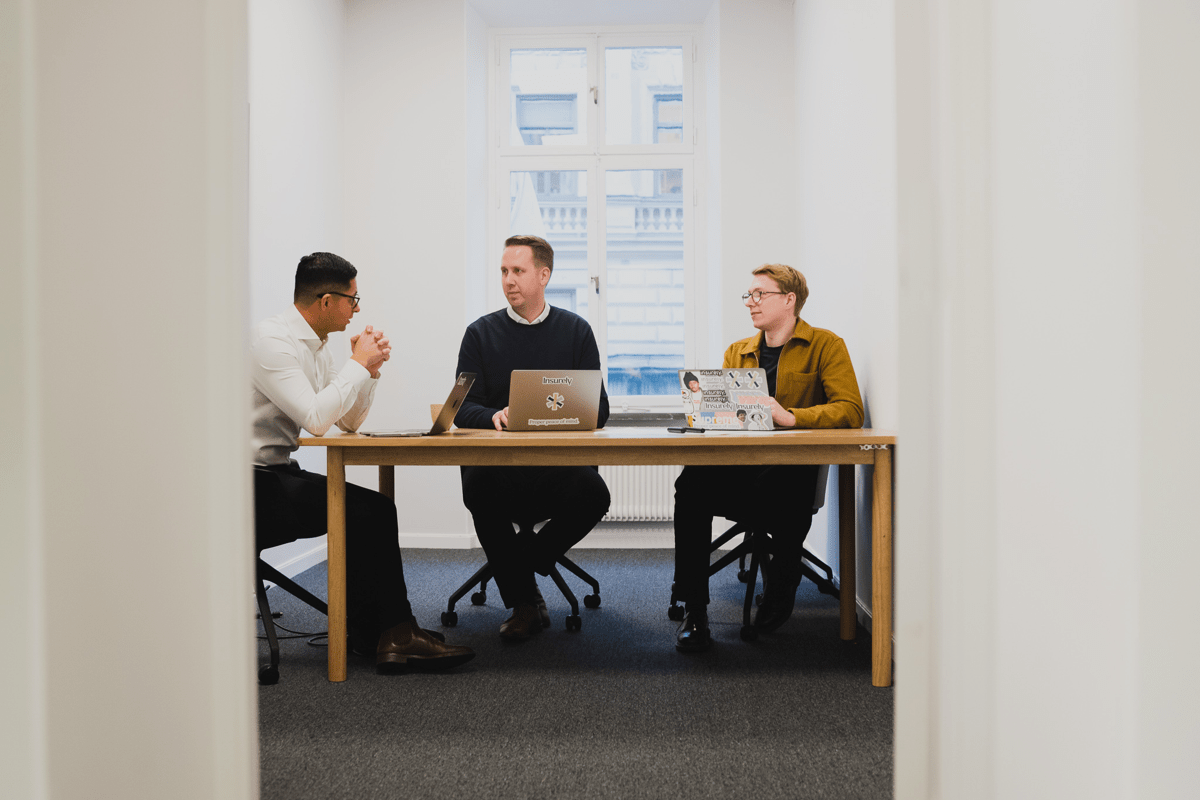 What we do
Insurely was founded in 2018 with the aim of making the insurance industry open and obvious. To become a real game-changer for both provider and holder. With our plattform and products we are creating win-win insurance experiences with open data. We offer consumers understanding of insurance to make better choices. We help our partners in their understanding of their customers to increase conversion and satisfaction.

Let's make the future a bit more boring, because that's how it is when everyone is ready for whatever. Life is all about the unexpected turns. But sometimes boring is better