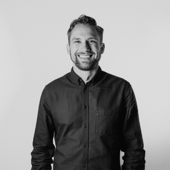 Frank Kody
Head of Data & Analytics – Data & Analytics
My biggest motivations are Identifying creative and practical solutions to challenging problems
In my spare time I Go to: museums, concerts, restaurants, travel, and scuba diving. Watch: movies/series, cooking videos on Youtube, and sports. Play: piano, PS5, and basketball. Spend too much time on: Wikipedia, Google Maps, reading the news.

I like to eat EVERYTHING. Bougie food, street food, and everything in between. Tell me something you cooked recently or a restaurant you tried, and I will get a big smile on my face.
When I need energy I listen to Jazz, Classical, and Rap
I like to watch Dramas, documentaries, and psychological thrillers.